Mihaela Dirlea, MSW, RSW
Qualified MBSR Instructor
Mihaela has begun her journey in Mindfulness Meditation practice at the Ontario Vipassana Centre in 2010. In 2017 she has completed her Mindfulness-based Stress Reduction training at the Centre for Mindfulness Studies / University of Toronto. She has been leading courses, retreats and drop-in sessions at the University of Toronto, Community Care Access Centre Toronto and the Princess Margaret Cancer Centre since 2015.
Mihaela spends her day to day working in cancer survivorship research at the Princess Margaret Cancer Centre, currently implementing Mindfulness and Tai chi programs as well  as developing peer support networks for cancer survivors.
In her spare time Mihaela enjoys studying, practicing and performing a form of North Indian Classical Dance called Kathak.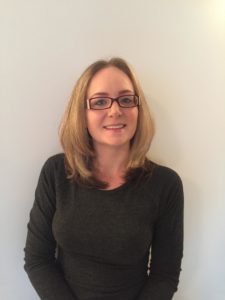 Sandra Store, RN, MN
Qualified MBSR Instructor
Sandra is a Registered Nurse with over 10 years of clinical and educator experience in hospital and community settings. She has worked in the areas of surgical oncology, home care, and fitness, and is currently employed as a care coordinator for a Toronto-based health network. Sandra is a strong champion for health promotion and disease prevention approaches to wellness, and aptly completed her Master of Nursing Degree in health policy and education in 2010. She became interested in Mindfulness in 2015 following participation in a mindfulness program to assist with personal stress reduction. Experiencing first-hand the benefits of Mindfulness, Sandra was inspired to combine her love of education and health promotion by becoming a Qualified Mindfulness-Based Stress Reduction (MBSR) Teacher in 2017 (through the University of Toronto and The Centre for Mindfulness Studies). She has facilitated a series of 8-week MBSR Programs for health care professionals and university graduate students in Toronto. Sandra is also a recreational runner, yoga enthusiast, and mom of 2 beautiful young children.
We acknowledge the history, spirituality, culture, and stewardship of the land of the Indigenous people of this region, the Huron-Wendat and Petun First Nations, the Seneca, and most recently, the Mississaugas of the Credit River.
We seek to live in respect, peace, and right relations with them as we live, work, and worship upon their traditional territory.