Trinity-St. Paul's United Church
https://www.trinitystpauls.ca/
Other Mindfulness Instructors: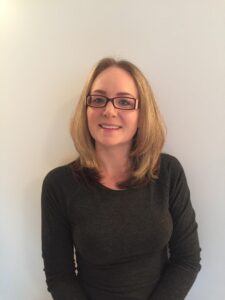 Sandra Store, RN, MN, Qualified MBSR Instructor
Sandra is a Registered Nurse with over 10 years of clinical and educator experience in hospital and community settings. She has worked in the areas of surgical oncology, home care, and fitness, and is currently employed as a care coordinator for a Toronto-based health network. Sandra is a strong champion for health promotion and disease prevention approaches to wellness, and aptly completed her Master of Nursing Degree in health policy and education in 2010. She became interested in Mindfulness in 2015 following participation in a mindfulness program to assist with personal stress reduction. Experiencing first-hand the benefits of Mindfulness, Sandra was inspired to combine her love of education and health promotion by becoming a Qualified Mindfulness-Based Stress Reduction (MBSR) Teacher in 2017 (through the University of Toronto and The Centre for Mindfulness Studies). She has facilitated a series of 8-week MBSR Programs for health care professionals and university graduate students in Toronto. Sandra is also a recreational runner, yoga enthusiast, and mom of 2 beautiful young children.