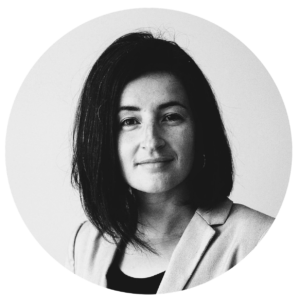 My services
At times we may feel at a loss with life's demands. As a Social Worker, Psychotherapist I work together with you to help you better make sense of your own experience and to hear yourself in a new and meaningful way. I offer individual psychotherapy services in-person, virtually, or by phone. My office location is in the Annex (Spadina and Bloor area). My services are covered by private health insurance and I offer sliding scale rates based on income. Direct billing to Green Shield and Medavie Blue Cross available*. LGBTQIIA+ BIPOC warmly welcome.
Free consultation 
I invite you to contact me to discuss your needs and goals in therapy. I offer a free 15 min phone call to help us get a sense of how well we can work together. Contact: 647 865 8955 | miha.dirlea@hotmail.ca
My approach
I am a mother, sister, daughter, dancer, educator and lifelong student. My specialties are in the areas of depression, anxiety, stress and burnout and in cancer survivorship. I have also worked with adults at The Princess Margaret, CAMH, Salvation Army, START Clinic for Mood and Anxiety Disorders who were facing trauma, substance use, anger,  psychosis, isolation, suicidal thoughts, etc. My approach is Humanistic and is based on Mindfulness, Radical Acceptance, Self Compassion, EMDR, Sex Therapy, Motivational Interviewing, Internal Family Systems (IFS), Strength-based and Emotion-focused modalities. I adopt an anti-oppression and culturally-sensitive framework, having lived and studied in various countries over the last two decades (Canada, Hong Kong, Singapore, Romania).
My Qualifications
I am a registered social worker (RSW), and have been a member in good standing with the Ontario College of Social Workers and Social Service Workers since 2014.
I have received my BSc.Hons. (Psychology Specialist) in 2010 from the University of Toronto and my Master's of Social Work (Specialization: Health and Mental Health) in 2014 from the University of Toronto.
I have received my Mindfulness-based Stress Reduction Qualification from Centre for Mindfulness Studies/University of Toronto in 2017. Read more about my qualifications and experience here.
I have completed my EMDR Basic Training with the Niagara Stress and Trauma Clinic in 2020 and I am currently in the process of becoming a .Certified EMDR Therapist.
My goal
"Our wounds are often the openings into the best and most beautiful part of us." David Richo
Our sensitivity is what can often scar us, but it is also what gives us the immense clarity needed to make skillful choices to live meaningfully. My goal is to help my clients access what is meaningful and fulfilling and face the hardships of life with grace.
Mindfulness
Mindfulness is an integral part of my personal and professional practice. I have attended Vipassana 10-day silent retreats and many one-day retreats as well as other classes and workshops. I have received my qualification of mindfulness instructor from the Centre for Mindfulness Studies / University of Toronto. I have been leading mindfulness programs, retreats and drop-in sessions with  Mindfulness in Public Safety, University of Toronto, Central LHIN, Princess Margaret Cancer Center, the Law Union of Ontario and in private practice over the last several years.
Fees
My sessions are 50 minutes long and my regular fee is $150 per individual session and $170 per couples' counselling session. However, I offer sliding scale rates based on income. Fees are payable at the end of the session by cash, cheque, or e-transfer and receipts are provided.
Location for in-person services
My office is located at Spadina and Bloor intersection.
Cancellation Policy
The cancellation policy requires you to provide 24 hours of advanced notice. If you miss an appointment without providing notice you will be billed for the missed session.